CCE
Uponor partners with UNIFI Labs for BIM content solution
Companies & People
BIM
Revit
Uponor
UNIFI Connect portal provides secure workflow for inserting accurate Uponor content directly into Autodesk Revit models in real time.
Uponor North America has announced a strategic partnership with UNIFI Labs that makes its Autodesk Revit content library available to global engineering firms, architectural firms, contractors and operators via UNIFI Connect, a cloud-based portal for premium-quality BIM content.
Directly tied to UNIFI's BIM content management software, UNIFI Connect provides a secure and unique workflow for designers to access and insert building product manufacturer content directly into Revit models. Designers can simultaneously browse content from their internal, firm-based libraries alongside content from Uponor when searching for Revit content to place in their projects.
"UNIFI Connect allows Uponor to provide our customers with the best BIM content experience in the industry," says Mike Rivers, sr. manager of Design Services at Uponor. "It enables us to more closely collaborate with our customers and also improves usability for designers and engineers."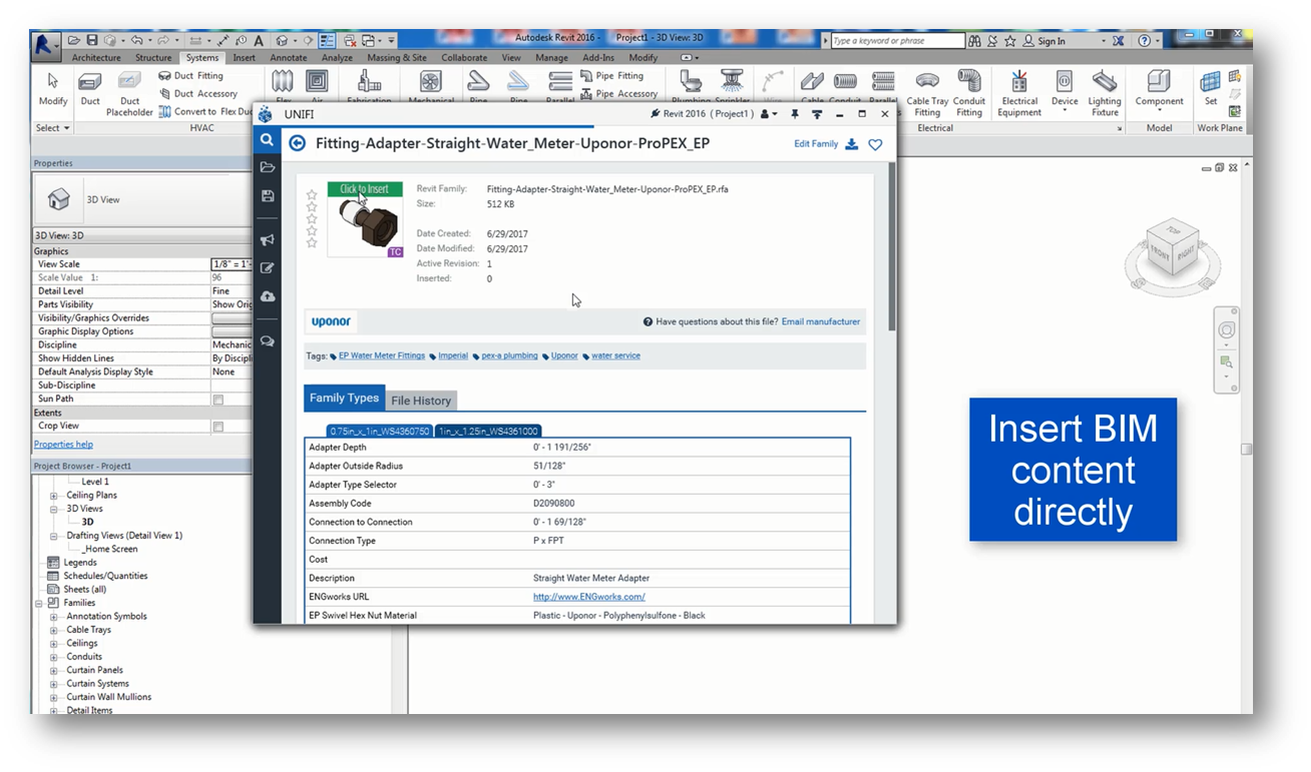 All content hosted on the UNIFI Connect portal has undergone UNIFI's quality-control process, providing assurance to design firms that the content will perform appropriately in a project environment. UNIFI Connect also helps to facilitate better collaboration and data exchange between manufacturers and designers through the utilization of content that is accessed in real time.
For example, rather than downloading content in an isolated way that leads to a disconnect between the content provider and the content user, UNIFI Connect allows designers to access content through specific, administrator-approved manufacturer channels. In doing so, when manufacturers make updates to their content library, it alerts library administrators to these changes, including models that may exist in live projects, so they can make any updates necessary within their projects or firm-based libraries.