By CCE
OGVM suction cups provide sure grip for big loads
Industrial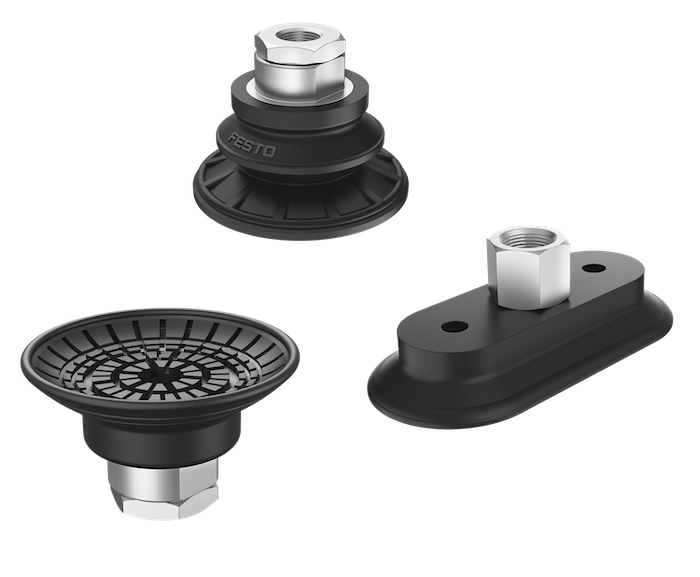 Festo has developed its OGVM line of vacuum suction cups for manufacturers of white goods, handlers of sheet metal and, in particular, the automotive sector's press-fitting lines, body shops and final assembly.
Expanding Festo's overall portfolio of mechanical, vacuum and magnetic grippers, the new products are structured to absorb high transverse forces when handing dry or heavily oily sheets in end-of-arm tooling applications. The large strokes of some variants are intended for workpieces with complex structures.
The suction cups are available in diameters from 30 to 125 mm, in three basic shapes and with accessories to adapt them to a wide range of applications.