CCE
Gannett Fleming growing its Toronto transportation practice
Companies & People
transportation
The firm is adding three experienced transportation engineers to its Toronto office: David Bannister, Yousef Kimiagar and Magdy Samaan.
Gannett Fleming Canada, with offices in Calgary and Toronto, is expanding its transportation practice with the addition of three experienced professionals to its Toronto office.
David Bannister, MASc, LEED AP BD+C, P.Eng., PE; Yousef Kimiagar, MMSc., P.Eng., PMP; and Magdy Samaan, PhD., AVS., PE, P.Eng., have all joined the firm's Toronto location.
"Adding these seasoned, well-respected professionals to our transportation team ensures that we continue to provide excellent service to our Canadian clients," said Bryan Mulqueen, PE, senior vice president and transit & rail global business line director, in a company release.
With more than 35 years of experience in the engineering industry, Bannister joins Gannett Fleming Canada as a vice president and director of facilities and program development. His expertise in structural engineering for facilities and infrastructure projects, coupled with his management of complex multi-disciplinary projects across the transit, industrial, aviation, municipal, and healthcare sectors and knowledge of alternate project delivery approaches will support the advancement of the firm's capabilities. Bannister earned his bachelor of science in civil engineering from Walla Walla University and his master of science in structural engineering from The University of British Columbia.
Kimiagar joins the firm as a vice president and Canada systems manager with more than 30 years of international engineering and management experience. He specializes in the management and integration of complex and advanced technology systems in transit rail environment. He has overseen and managed large projects in Europe, Asia, and North America, is knowledgeable in alternative financing procurement, and carries years of experience working with Infrastructure Ontario, Metrolinx, TTC, and the City of Toronto. Kimiagar holds a bachelor of science in electrical engineering from Iran University of Science & Technology and a master of management science from the University of Waterloo in Ontario.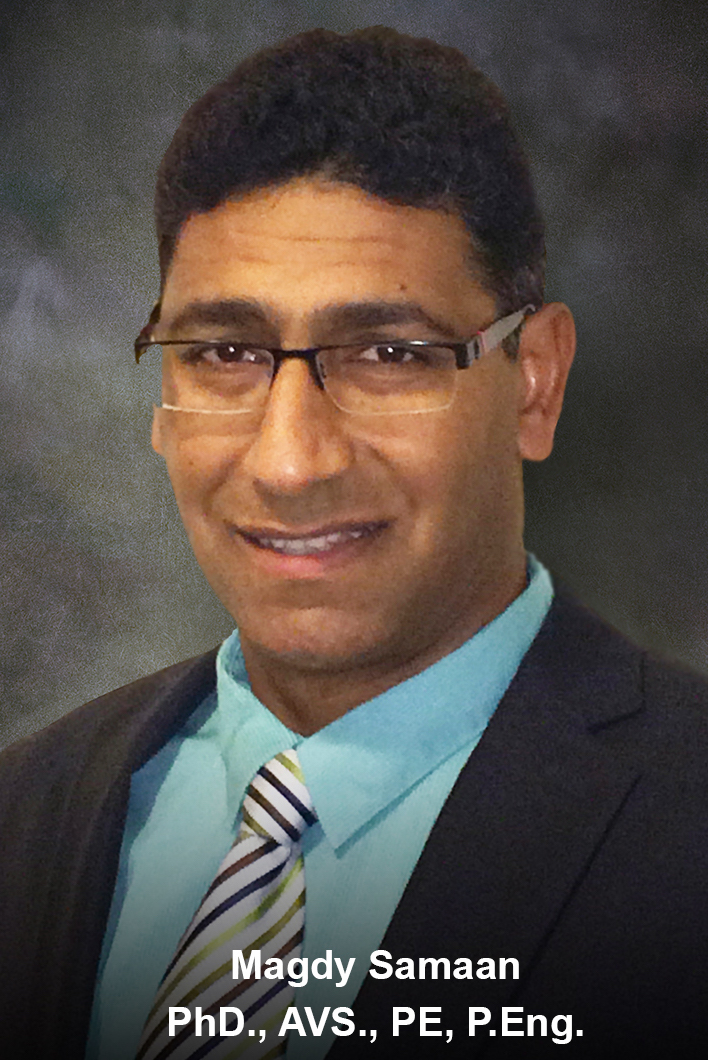 Samaan joins the company as a transportation structures practice manager responsible for expanding and growth of the transportation structures business in Ontario and across Canada. He brings more than 23 years of experience in the planning, concept development, analysis, design, construction engineering, inspection, strengthening, value engineering, and project management of structures.
Samaan has extensive knowledge in finite modeling of complex structures, planning and concept design, and detailed design and rehabilitation work of small and major prestressed and post-tension concrete and steel bridges, which he has applied to national and international bridge work in both private and public sectors. He will leverage his experience in P3/design-build and design-bid-build projects for the Ministry of Transportation Ontario and other major clients, as well as his expertise in the use of American, Canadian, and European Bridge Codes and Standards.
Samaan holds a bachelor of science in civil engineering from Alexandria University in Egypt, a master of science from Hanover University in Germany, and a Ph.D. from the University of Windsor in Ontario. He is also an adjunct professor and member of the Advisory Committee Council in the Department of Civil Engineering at Ryerson University.